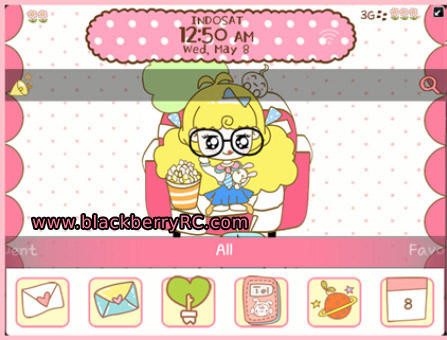 Tag:
bold
Movie Time
Overview :
free Movie Time 99xx themes
-how to show up the MUSIC ICON is missing on OS7 theme:
use a standard theme or blackberry7 theme on your device, select music icon and make as favorite. use an existing themes you're download on your device, check on the favorite and music icon already available at there. move the music icon into media folder.
-specifically for OS7 theme, icons in folders have been displaced out automatically, don't worry because this happens in general for all OS7 theme. to arrange the icons that are in folders like a standard theme, select the icon and move it to a folder. icon arrangement will remain in effect at the other theme so you don't need to do above instructions if you want to change to another theme.

BlackBerry support model: 9900, 9930, p'9981
Thanks and hope you enjoy!