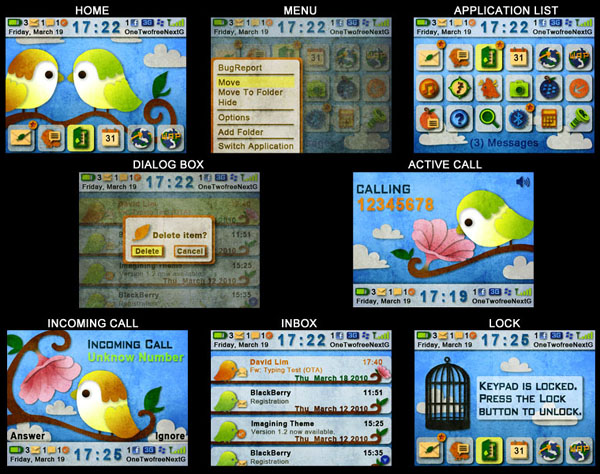 Tag:
99xx
bold
Birds
MMMOOO
9981 themes
Overview :
The Birds for Bold 9900, 9930, 9981 themes os7.0 by mmmooo
size: 2.55 MB
model: Bold 9900/9930, 9981
Description:
Features:
1. Vivacity and cute
2. Paper-cut patterns style
3. Soft and comfortable Color
To activate the theme after successfully downloading: Navigate to Options - Theme - Select the desired Theme and activate. To uninstall a theme plz delete it in the application list.
MMMOOO is proudly to be the authorized vendor to package the art designs into theme and deliver it, MMMOOO is leading in theme ui of BlackBerry® OS.
The most popular theme, Come and download!