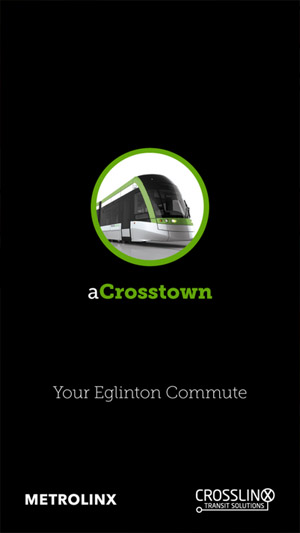 Tag:
blackberry apps
aCrosstown
Overview :
aCrosstown v1.0.0.9 for blackberry apps

aCrosstown is an integrated construction app that offers valuable information on closures, transit updates, and travel times, to help users plan their travel routes through the Eglinton corridor and GTA.
Planning your trip is easy — simply enter your starting location and destination and aCrosstown will display the best driving route, with alternate route options, based on live traffic data. Additionally, select 'Transit' to see real-time locations of buses that intersect and move along the Eglinton corridor. Alerts can be set for buses arriving within five minutes to a designated stop.
Features:
- Plan your trip with two different methods of transportation
- See location of buses in real-time
- Set alerts for buses when they are arriving within the next 5 minutes
- Road impact information related to the Eglinton corridor during construction of the Eglinton LRT
- Hands free audio traffic reporting
- Monitors traffic when you input a route and as you drive
- Help other commuters! Report traffic tips to the traffic center and we'll use your report to update others
Supported Devices:
BlackBerry Classic
BlackBerry Leap
BlackBerry Passport
BlackBerry Passport Silver Edition
BlackBerry Q10
BlackBerry Q5
BlackBerry Z10
BlackBerry Z3
BlackBerry Z30
Porsche Design P9982
Porsche Design P9983