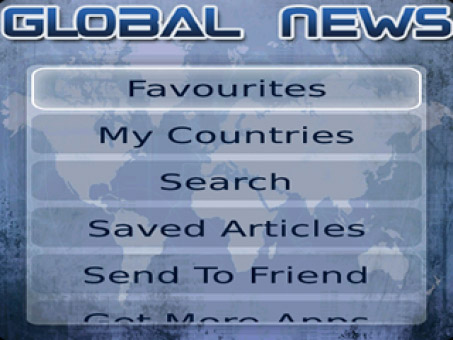 Tag:
Global News
Overview :
Global News 1.0.21 for 99xx apps
Newspapers from all around the world at your fingertip! Easy to use directory of thousands of local and international newspapers. More than 6000 WORLDWIDE newspapers links at your fingertips optimized for your BlackBerry® phone. A must have for news
junkies.
Features:
* More than 105 countries and 6000 paper links.
* Simple design with easy scrolling for efficient browsing
* Browse by country and Name of Newspaper
* Favorites (customizable), Share & Saved Articles
* Search for newspapers
* World Top 25 Newspapers
* NEW option to view non-mobile sites ( requires fast internet required)
* Search for newspapers
* Send latest news to friends (BBM, email & SMS) Your newspaper to go app!!