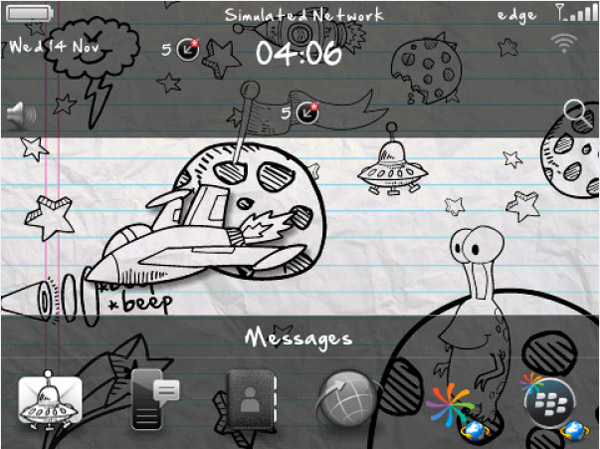 Tag: Space Oddity
Overview :

Space Oddity 99xx themes

Now that we have left 2012 behind we welcome in 2013 with our very own Space Oddity. With light hearted characters and a textured sketchbook page, this theme looks amazing on Blackberry high resolution screens. Let this theme brighten up your day with its fun characters and easygoing font.



BlackBerry support model: 9900 9930 p9981
Thanks and hope you enjoy!