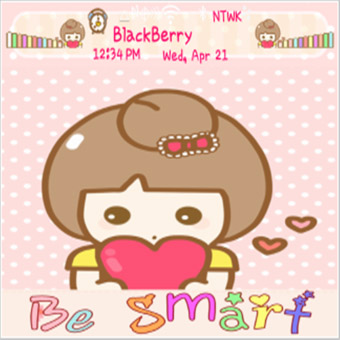 Tag:
99xx
bold
Be sMart
Overview :
This theme created by Princess84 aka m4yBerry. Presenting cute theme with cute n friendly wallpaper.
If you need help or have problems with the themes
Please contact me and i will help you quickly.
Email: m4yBerry@yahoo.com
Features beside custom in media player skin:
*customized wallpaper
*customized icon
*color background and font
*customized banner
*customized incoming call/active call
*cute and interactive font
*customized new icon indicator
*customized message list icon
*customized battery meter
*customized signal meter
*customized focus icon
*and many more..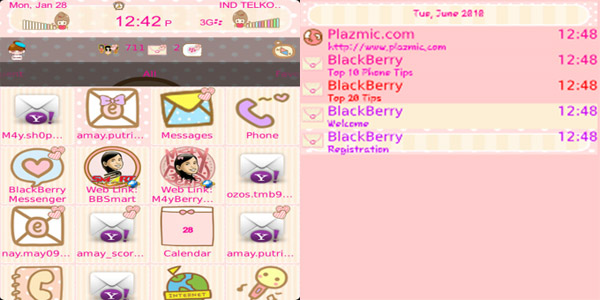 BlackBerry support model: 9900 9930 p9981
Thanks and hope you enjoy!