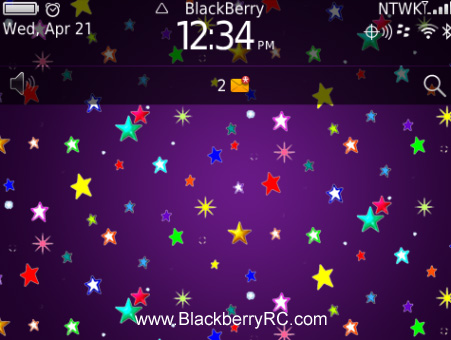 Tag:
star
colorful
Overview :
Colorful Star Night 99xx bold themes
Colorful Star Night FREE Edition Theme and os7 Icons. Bring You back to Classic and Simply style.
Features:
1. Splash wallpaper!
2. Low file size .
3 Customized abstract UI.
4. Unique OS7 icons!
5. Friendly to use!
6.Customized with high quality Colorful Star Night FREE Edition backgrounds.
Definitely the perfect theme for your BlackBerry®

BlackBerry support model: 9900, 9930, p9981
Thanks and hope you enjoy!