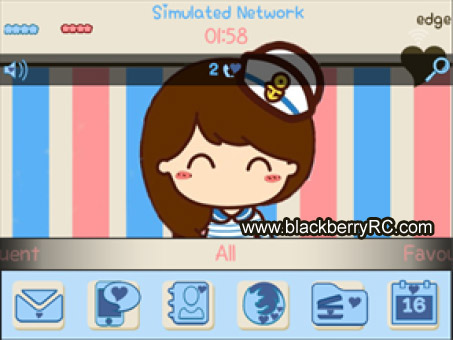 Tag:
9900 themes
Rocks
LADY
Overview :
Cute Tiny Girl 99xx bold themes
Customizes wallpaper, icon, signal,battery,etc. EVERYTHING are CUTE !!!
If your themes do not show up after downloading, please REBOOT your BlackBerry device
BlackBerry OS 7 themes are currently in Beta Program, so there are some parts that can not be changed the Calling screen,tray background are default and music icon will be hidden automatically, using Universar Search to find the music icon

BlackBerry support model: 9900 9930 p9981
Thanks and hope you enjoy!