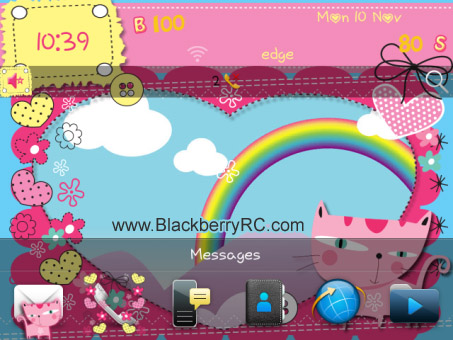 Tag:
Cute
cat
Overview :
Cute Cat 99xx bold themes
Features:
* The homescreen/lockscreen are completely customized. It uses SVG. (Portrait/Landscape).
* The theme runs smoothly on every BlackBerry® Device.
*** PLEASE REBOOT YOUR BLACKBERRY AFTER INSTALLING THE THEME. ***

BlackBerry support model: 9900 9930 p9981
Thanks and hope you enjoy!