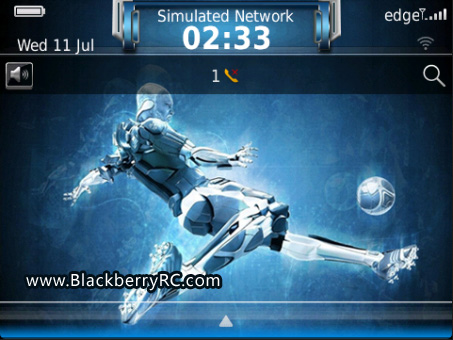 Tag: Soccer Robotic
Overview :

Robotic Soccer 99xx blackberry theme -- Robotic Soccer Theme is the perfect theme for any soccer lover. Robotic Soccer Theme is a mixture of technology & soccer. If you like playing or watching soccer, this theme is for you. All Screens are customized with enrich graphics. This theme gives a different gorgeous look to your BlackBerry® device. You will surely enjoy using it.



Features:

1. High quality background pictures for vertical and horizontal directions. No stretch on background when the phone is in horizontal view.

2. Clean and beautiful New Icons.

3. Custom In Call/Outbound Screen.

4. Awesome looking lock screen.

BlackBerry support model: 9900, 9930, p'9981

enjoy.