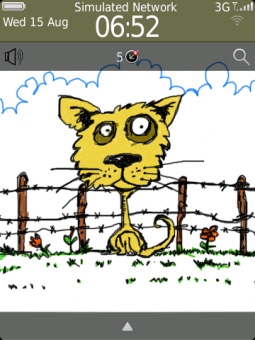 Tag: Doodle Crazy 9900 themes
Overview :

Doodle Crazy 99XX BOLD themes

model: 9900, 9930, 9981

Crazy and Childish Theme for Your BlackBerry. A lite feeling theme delights your eye and mind. A Crazy theme has all hand-painted icon set, very cute! It has hand drawn cute Wallpapers. You could meet cartoon Tiger, Crazy Dogie, Cute roaster and chickens...here, absolutely attractive and very childish!!!