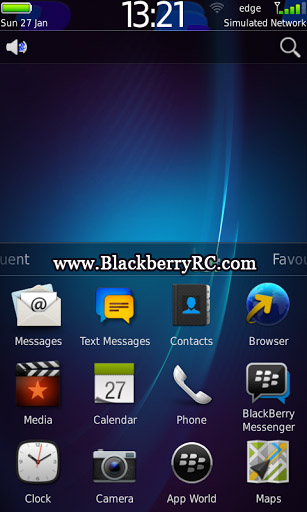 Tag: MiNi LIVE 10
Overview :

free MINI Banner LIVE 10 (9850,9860 themes) -- The MINI_Banner LIVE franchise is expanding yet again! That's right, the theme you know and love NOW WITH REAL BB10 ICONS!



This was specifically designed for the 98xx series running 7.x

Model: 9850, 9860

★★★★★

Focus on the top banner to activate:

ALT+ 1-4 for animated scrolling banner

ALT+ # and @ to hide and show the new message "glow"

ALT + I and O to swap between green and gray meters.

★★★★★

This is the best theme ever.. Love it.. enjoy this free theme.