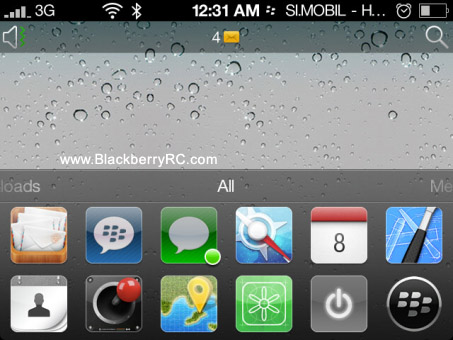 Tag:
bold
9981 themes
B7i
Overview :
HedoneDesign B7i AW for blackberry 9900/9930/9981 OS7 themes - HedoneDesign is CB Theme developer of the year 2010 and MH Theme throwdown 2010 winner.

Version: 1.0.3
File Size: 1.63 MB
Compatible: BlackBerry Bold 9900, 9930, and 9981



Build on original BlackBerry 7 theme this theme keeps all the functions you are familiar with.
B7i AW is theme we've build on BlackBerry 7 theme and you'll enjoy all the functions of new BlackBerry 7 UI but with other OS graphics, icons and other UI elements. B7i AW wont take any speed from your device and wont need any more battery power than original theme that came with your device. Since some of graphics are optimized and smaller, you may even notice a slight improvement in speed and battery life.