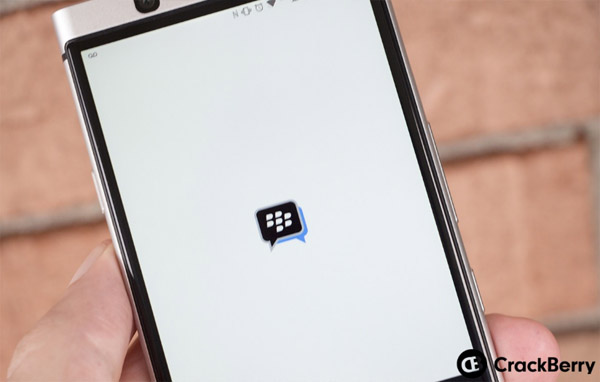 Whether you agree or disagree with some of the recent changes in BBM, one thing is for certain, and that's that BBM is continuing to add new features when and where they can. As outlined by Matthew Talbot on the BBM blog, the latest release is now available in Google Play and the App Store and they're loaded up with plenty of 'improvements to enhance your BBM Messenger experience.'
Over the last couple of months, our team has been zealously working on improvements to enhance your BBM Messenger experience. The new release is now ready for you in Google Play and the App Store, so be sure to update today. You'll appreciate the redesigned chat screen (including new colors and bubbles), a more convenient main menu in Android, a re-organized sticker shop with new animated stickers to liven your chats, and additions to Discover.
Easy on the Eyes: Redesigned Chat Screen in Android - Chats are looking better than ever in the latest BBM Messenger for Android! We redesigned the chat bubbles to look like speech bubbles. Each one now points to the photo of the person who sent it. We've also toned down the colors of the bubbles to a lighter blue and white, added a patterned background, and made all the text black. Additionally, time stamps now appear in the bubbles, and the "delivered" and "read" notations are on the right of your messages (instead of on the left, where they were previously). These improvements are now live in BBM Messenger for Andro and will be available on iOS next month.
Menu Goes from Top to Bottom in Android - For convenience, we've moved the menu bar to the bottom of the screen—closer to your fingertips—in our Android version. We've also added a floating icon to help you quickly start Groups, where you can share to-do lists, calendars, and topics with friends and coworkers.
Sticker Shop Makeover - BBM Messenger users love stickers. We can hardly keep up with the demand. In fact, we've added so many sticker packs recently—from Sticker Factory as well as from our own artists—that we decided to re-organize the sticker shop to make it easier for you to find what you're looking for. Read here for more details on the makeover, and then take a look! You might find a new pack or two to add to your collection.
New Additions to Discover Menu - We've also added several new services to our Discover menu for users in different regions. Nigerians can now find out what events are happening in their area, connect with friends to make plans, and purchase event tickets—all within BBM Messenger, thanks to a partnership with Ariiyatickets. Middle Eastern and North African users have two new content channels: Sa2eh, which provides travel and tourism information, as well as Jamal, which offers beauty, skincare, and make-up content.
If you haven't already, make sure you grab the latest BBM from the Google Play and the App Store to make use of the latest features and enhancements. Let us know in the comments how you feel about the latest additions and features!
Source: crackberry.com