This article was updated on June 5 to add the new image of the black variant also from Evan Blass.
As we wait until June 7th for the BlackBerry KEY2 to be announced officially, the leaks for the device have slowly continued. This time around, Evan Blass has shared several new images on his Twitter account showing off new renders suggested to be of the KEY2.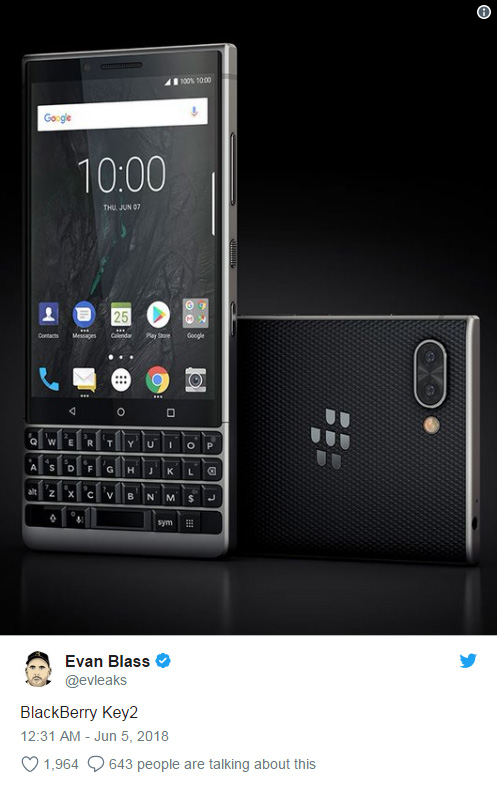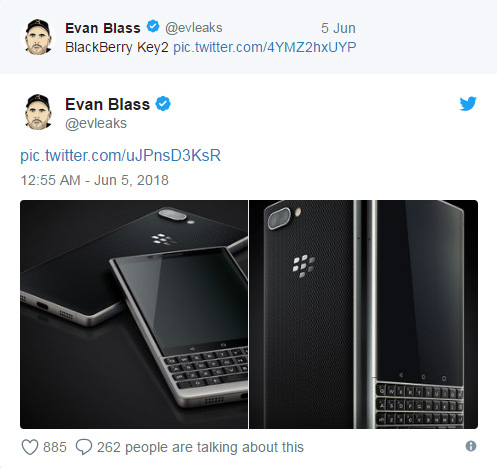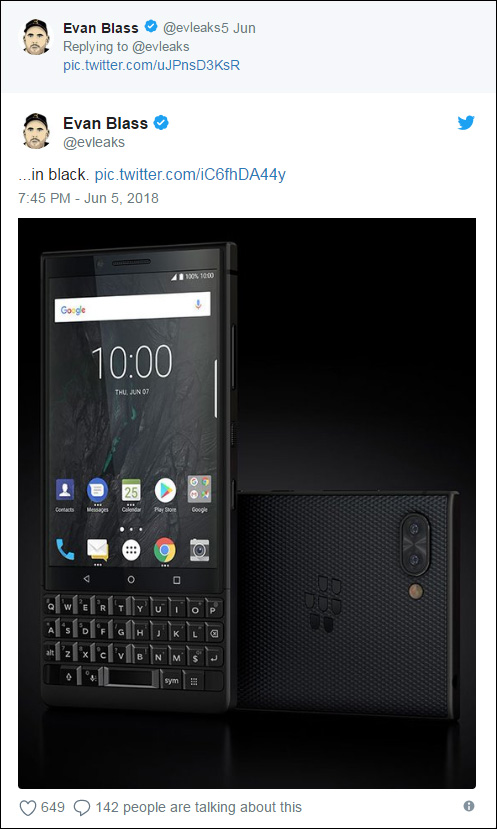 The new images do fall in line with previous images we've seen ahead of the announcement but alas, nothing is official until BlackBerry Mobile announces it so we'll just have to wait and see. The BlackBerry KEY2 launch event will be live streamed for all, so you can tune in with us on June 7th and see for yourself.
source:
https://crackberry.com/blackberry-key2-appears-new-render-ahead-official-announcement#ucjDY654bxlk2KRd.99