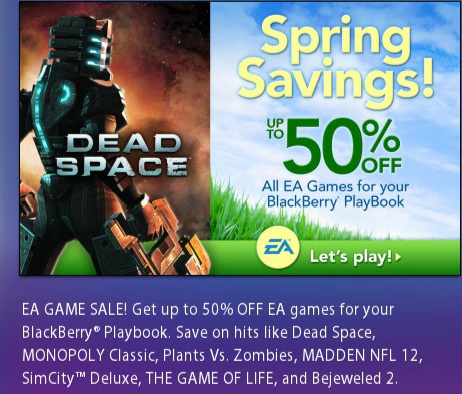 EA Game Spring Savings Sale. Up to 50% Off on all PlayBook Games
source : http://www.playbookdaily.com/2012/04/24/ea-game-spring-savings-sale-up-to-50-off-on-all-playbook-games/

Simply go to App World via your PlayBook and you will see the category that is pictured above for some great savings on popular EA Games for the PlayBook. Lok for game titles like Plants Vs. Zombies, Game of Life, Dead Space and more.
This sale does not have a dead line, but do keep in mind this is definitly a litmited time sale.
Enjoy.

Sale items Page are located in App World Here:
http://appworld.blackberry.com/webstore/list/5989/