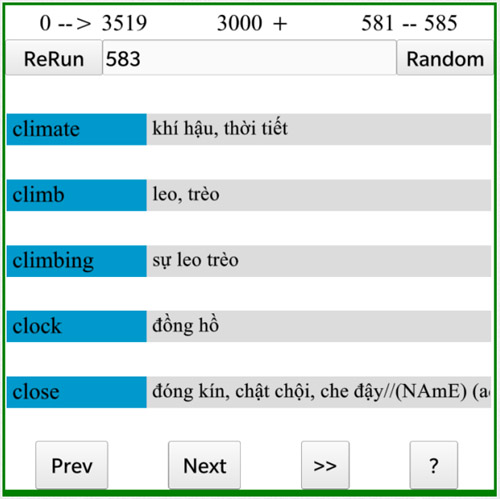 Tag:
Classic apps
Passport apps
Overview :
This app will help you train the 3000 most common words in English.
With 3,000 words, you can understand 90% of everyday English conversations, English newspaper and magazine articles, and English used in the workplace. The remaining 10% you'll be able to learn from context, or ask questions about.
The strong point of this app is : audio super standard (American English).
FEATURES:
* Train to read (tap on a english word to hear, then you read it again (as much as possible))
* Train to hear (listening, then fill in the blank)
REMARK:
+ This app supports all BlackBerry 10 devices.
Supported Devices:
BlackBerry Classic
BlackBerry Leap
BlackBerry Passport
BlackBerry Passport Silver Edition
BlackBerry Q10
BlackBerry Q5
BlackBerry Z10
BlackBerry Z3
BlackBerry Z30
Porsche Design P9982
Porsche Design P9983