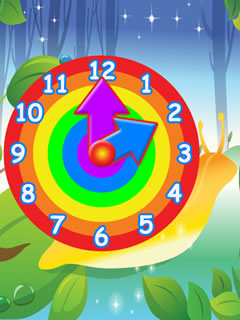 Tag:
Toddler
Clock
Overview :
Toddler Clock v1.0 for blackberry apps download
Description:
Toddler Clock™: Teach your toddler the clock in English.
Use your child attraction for the phone to foster his learning.
Keep your toddler busy with the clock hands and the time in English.
Easy to use: press any key or touch the screen to advance to the next image.
Help available in the application.
Responsive customer support.
Supports the newest devices like Torch, Storm 2, Bold 2 and the new Pearl(91xx).
Model:
BlackBerry: 9570, Bold 9000, Bold 9650, Bold 9700, Bold 9780, Curve 8900, Curve 8910, Curve 8930, Curve 8980, Pearl 9100 3G, Pearl 9105 3G, Storm 9500, Storm 9530/9530T, Storm2 9550/9520, Style 9670, Torch 9800, Tour 9630