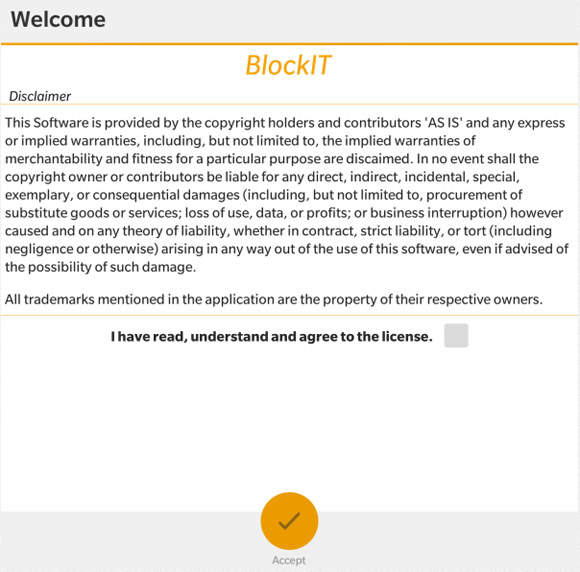 Tag:
blackberry 10 apps
BlockIT
Overview :
BlockIT V1.0.0.5 for blackberry 10 apps

BlockIT is one of the most effective apps to prevent unwanted calls.
No more unwanted calls !
BlockIT allows you to Block all unwanted calls.
BlockIT is the most effective call-blocking app.
Easily block anyone from calling you.
An ultimate app for the people who are tired of attending repeating unnecessary calls.
Just one click and you can block the person whom you do not want to talk to.
BlockIT allows you to Block all unwanted calls and calls that invade your Privacy.
Just by adding the number in the list of Black List, all calls by that number will be blocked.
Key Features:
★ Headless app
★ Excellent privacy protection
★ Password protection in app: you can add request Password on starting app and protect your black list with password.
★ Easy reset password with your BlackBerry ID password
★ Block unwanted and spam calls
★ Blocked calls don't ring! Send calls to hang up on the caller, unique in this
★ Personal Blacklist
★ Add any phone number
★ Block private & unknown callers
★ Easy add from your Contacts List and Custom add.
★ Statistics: Call received, Call answered and Call blocked.
★ Double Theme: light and dark
★ Notification: you can choose to received a notification when BlockIT block unwanted phone call.
Supported Devices:
BlackBerry Classic
BlackBerry Leap
BlackBerry Passport
BlackBerry Passport Silver Edition
BlackBerry Q10
BlackBerry Q5
BlackBerry Z10
BlackBerry Z3
BlackBerry Z30
Porsche Design P9982
Porsche Design P9983