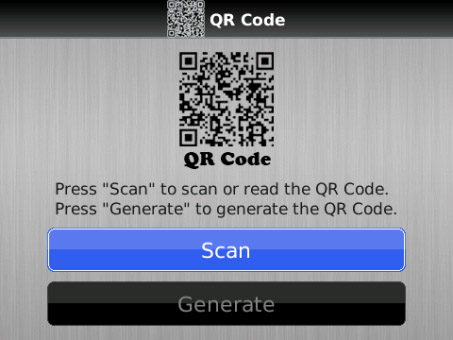 Tag:
QR Code
Overview :
QR Code v2.0.3 – QR Code is an application that can scan/read and generate/write website URL's, plain text, phone number, email address, contact, calendar, task and any other alphanumeric data in or to QR Code.
You can easily to generate or read the QR Code by using this application which provides you an easy way to generate and scan your QR Code.
Fully integrated with the native Calendar, Contact, Task and Memo application.
BBM Connected.
Features:
- Easy to send and upload the QR Code to Facebook, BBM, MMS and Email.
Version: 2.0.3
File Size: 283 KB
Required: 5.0.0 or higher