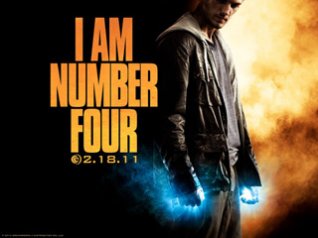 Tag: Number Four
Wallpapers Overview:


The film adaptation of Jubilee - Hughes and James - Fred comic co-creator of the same name, the original total of six as much as the first film are based on the series. That is, if the popular Disney film at the box office turned into a series of its lack of ambition. This is from a strong team behind the scenes can be discerned, the director who directed the "Hawkeye," the DJ-Kalu Suo, the producer is to create a "Transformers" series "fireworks master" - Michael Bay , there are big-time director Steven - occupying executive producer Steven Spielberg.

Saying that "Eagle Eye" director and Michael - Bay, the only intersection of the two is that Mejia - Labo Fu! Because today's hottest celebrities who were in two films as director have two main characters, and in fact Mejia - La Bofu indeed been invited to film the protagonist, but finally he offered to quit, so there will be some England young actor Alex - Padi Fu to join us. After the handsome young 90 year niche for "Storm Raiders," in one fell swoop became popular a few years increasingly sophisticated carved face. Finally again in 2011 the impact of Hollywood, "the fourth key number" and "Beastie Boys" two-pronged goal is nothing less than shaping a new idol of England! Plus a "teleporter" the actress Tai Lisha - Palmer and "Glee" in Deanna - Age Long, together form a triangle-style Harry Potter Twilight lineup. But while the director in their natal action + suspense on the subject of science fiction elements added, but the thick Teenage pop decided to locate the general level of the film, but it now appears, but is the second film, "Percy Jackson and the Lightning The Pirates! "


Choose Your Screen Resolution: 320x240 360x480 480x320 480x360
This wallpapers for use in the following BlackBerry models:
1440x2560 : blackberry priv
1440x1440 : blackberry passport, Q30, Passport Silver Edition
1280x1280 : blackberry z20, z10, q5, q10, classic, leap
1280x1280 : Blackberry Dev Alpha, A10, Z10, Z30, P9982
1024x1024 : Playbook
720x720 : Blackberry Q10, Q5, Q20, P9983
640x480 : 9900, 9930, P9981
480x800 : 9860 Monza, Storm3 Monaco
480x640 : Torch2 9810
480x360 : 8900, 8910, 8930 Curve2, 8950, 8980, Onyx 9020, 9220, 9350 Sedona, 9370 Apollo, 9600, 9630, 9650, 9650x, 9700, 9720, 9780, 9788, 9790(OS 7)
360x400 : Style 9670, Pearl 3g 9100, Pearl 3g 9105
360x480 : 9500, 9510, 9520(storm2), 9530, 9550(storm2), 9570(Storm3), 9630, 9800, Curve Touch
480x320 : 9000, 9020
320x240 : 8110, 8300, 8310, 8320, 8330, 8350i, 8500, 8520, 8530, 8700, 8700c, 8700f, 8700g, 8700r, 8703e, 8707, 8707g, 8707v, 8800, 8820, 8830, 9300, 9330(Curve)
More BlackBerry Wallpapers all in BlackBerryRC.com

BlackberryRC.com Remind You
Permanent site at BlackBerryRC.com (BlackBerry + RC) Please click it, Add to Favourites visit it next time conveniently!