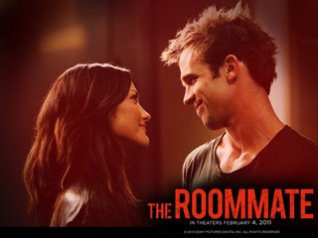 Tag: Roommate
Wallpapers Overview:


The Roommate for blackberry wallpapers
E · Danish Christian Christiansen, whether at home or first timers in Hollywood, are regarded as thoroughly newcomers. Local 2006 film "Sentimental zone" is the director of his first works, and then the family film "doubles flying saucer" is perhaps its "into the body," a stepping stone to Hollywood. The early years in a Danish horror film "Sidste time" in a guest appearance, laid Christiansen basis for the final step into the film industry. In his films focus on characterization and atmosphere of the rendering context, it seems that the typical business model and Hollywood has a little different kind of different. Denmark in the case of limited experience are always able to surprise the audience.

Film "roommate" in the starring lineup, the collection of a group of new generation of attractive men and women in Hollywood, as star of "Gossip Girl" Leighton Meester Li fame and fortune in the film to a new image appearance, Humphreys said the highlight of the film. In addition, including participating in the exercise off "Twilight" the Kai Muji Gan Dai, starred in the "scandal plan" Alison Michael Card, "left women are crazy" in the Little Miss Danielle Harris.


Choose Your Screen Resolution: 320x240 360x480 480x320 480x360
This wallpapers for use in the following BlackBerry models:
1440x2560 : blackberry priv
1440x1440 : blackberry passport, Q30, Passport Silver Edition
1280x1280 : blackberry z20, z10, q5, q10, classic, leap
1280x1280 : Blackberry Dev Alpha, A10, Z10, Z30, P9982
1024x1024 : Playbook
720x720 : Blackberry Q10, Q5, Q20, P9983
640x480 : 9900, 9930, P9981
480x800 : 9860 Monza, Storm3 Monaco
480x640 : Torch2 9810
480x360 : 8900, 8910, 8930 Curve2, 8950, 8980, Onyx 9020, 9220, 9350 Sedona, 9370 Apollo, 9600, 9630, 9650, 9650x, 9700, 9720, 9780, 9788, 9790(OS 7)
360x400 : Style 9670, Pearl 3g 9100, Pearl 3g 9105
360x480 : 9500, 9510, 9520(storm2), 9530, 9550(storm2), 9570(Storm3), 9630, 9800, Curve Touch
480x320 : 9000, 9020
320x240 : 8110, 8300, 8310, 8320, 8330, 8350i, 8500, 8520, 8530, 8700, 8700c, 8700f, 8700g, 8700r, 8703e, 8707, 8707g, 8707v, 8800, 8820, 8830, 9300, 9330(Curve)
More BlackBerry Wallpapers all in BlackBerryRC.com

BlackberryRC.com Remind You
Permanent site at BlackBerryRC.com (BlackBerry + RC) Please click it, Add to Favourites visit it next time conveniently!