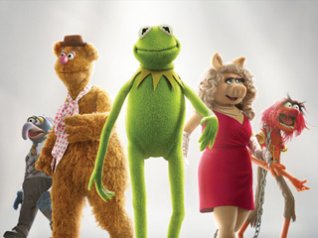 Tag: 640x480 360x480 Muppets
Wallpapers Overview:


2011 The Muppets for blackberry 9530 wallpapers

The Muppets (2011)
Genre: Sequel, Comedy, Kids/Family and Musical/Performing Arts

Starring: Jason Segel, Amy Adams, Chris Cooper, Alan Arkin, Zach Galifianakis

Directed by: James Bobin

Producers by: David Hoberman, Nicholas Stoller, Todd Lieberman

Release Date: November 23rd, 2011 (wide)

MPAA Rating: PG for some mild rude humor.

Distributors: Walt Disney Pictures

Plot:

On vacation in Los Angeles, Walter, the world's biggest Muppet fan, and his friends Gary and Mary from Smalltown, USA, discover the nefarious plan of oilman Tex Richman to raze the Muppet Theater and drill for the oil recently discovered beneath the Muppets' former stomping grounds. To stage The Greatest Muppet Telethon Ever and raise the $10 million needed to save the theater, Walter, Mary and Gary help Kermit reunite the Muppets, who have all gone their separate ways: Fozzie now performs with a Reno casino tribute band called the Moopets, Miss Piggy is a plus-size fashion editor at Vogue Paris, Animal is in a Santa Barbara clinic for anger management, and Gonzo is a high-powered plumbing magnate.


Choose Your Screen Resolution: 320x240 360x480 480x320 480x360 640x480
This wallpapers for use in the following BlackBerry models:
1440x2560 : blackberry priv
1440x1440 : blackberry passport, Q30, Passport Silver Edition
1280x1280 : blackberry z20, z10, q5, q10, classic, leap
1280x1280 : Blackberry Dev Alpha, A10, Z10, Z30, P9982
1024x1024 : Playbook
720x720 : Blackberry Q10, Q5, Q20, P9983
640x480 : 9900, 9930, P9981
480x800 : 9860 Monza, Storm3 Monaco
480x640 : Torch2 9810
480x360 : 8900, 8910, 8930 Curve2, 8950, 8980, Onyx 9020, 9220, 9350 Sedona, 9370 Apollo, 9600, 9630, 9650, 9650x, 9700, 9720, 9780, 9788, 9790(OS 7)
360x400 : Style 9670, Pearl 3g 9100, Pearl 3g 9105
360x480 : 9500, 9510, 9520(storm2), 9530, 9550(storm2), 9570(Storm3), 9630, 9800, Curve Touch
480x320 : 9000, 9020
320x240 : 8110, 8300, 8310, 8320, 8330, 8350i, 8500, 8520, 8530, 8700, 8700c, 8700f, 8700g, 8700r, 8703e, 8707, 8707g, 8707v, 8800, 8820, 8830, 9300, 9330(Curve)
More BlackBerry Wallpapers all in BlackBerryRC.com

BlackberryRC.com Remind You
Permanent site at BlackBerryRC.com (BlackBerry + RC) Please click it, Add to Favourites visit it next time conveniently!