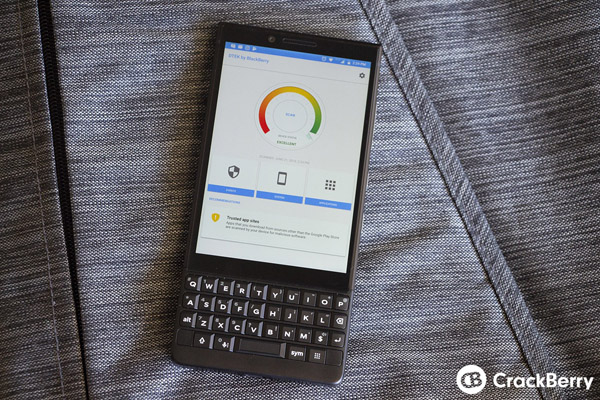 If you hit the Google Play Store today checking for updates, you'll find lots of stuff from BlackBerry available. Hub Suite apps have been updated, but one app that highlights more than just bug fixes is DTEK by BlackBerry. The whole app has been updated with a refreshed UI and new features.
What's New
New home screen prioritizes the most important information, so you can quickly identify and address important issues
Automatic weekly scan
Manual scan option
Classify permissions as containing more sensitive information. DTEK defaults to have Camera, Mic, and Phone as sensitive.
Instant notifications when apps access your sensitive permissions while not in active use
I've felt like the BlackBerry apps were in need of a UI refresh lately, and if this is the start of it, I'm certainly OK with that. The refresh looks great here. As for the new features, those are nice to see as well, especially if you felt as though DTEK could do more than offer basic feedback on ways to improve your overall device security. Now, it feels more robust, more useful.
Sidenote: Other apps updated today including Hub and Contacts highlight Android P support. Remember, the Hub Suite is available on devices that are currently able to run the Android P beta, don't read too much into its inclusion.