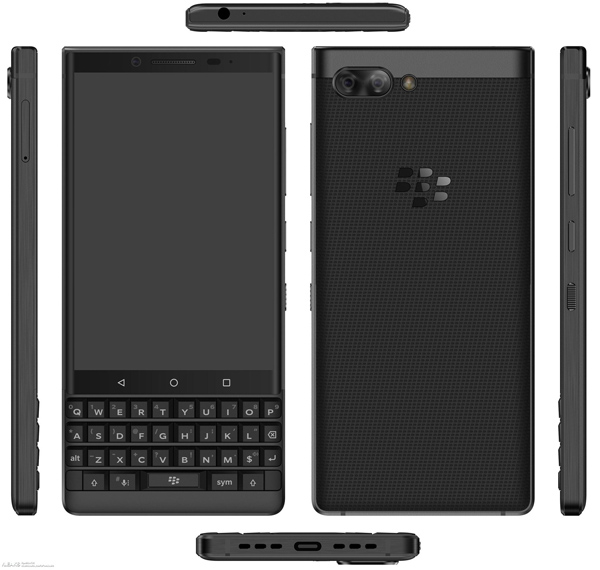 It's no secret that a successor to the KEYone is in the works. Rumored specs have been floating around for a while now and earlier reports suggested the codename "Athena" was being used for the device but outside of rumors, not much else has popped up. New renders from SlashLeaks, however, have now appeared offering what a possible KEYone successor could look like when released.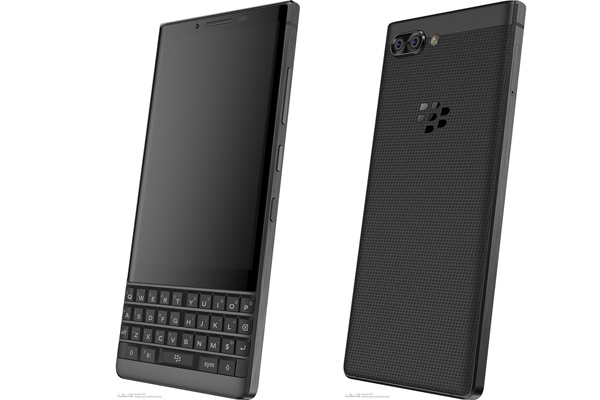 I say possible because of course, the images haven't been confirmed in any way by BlackBerry Mobile, but there are some visual changes presented here that would certainly fall under what I would consider an improved version of the KEYone.
Buttons have all been moved to the right-hand side, SIM and SD Card slot have been moved to the left-hand side. On top of that, there's USB-C at the bottom while retaining the 3.5mm headphone jack at the top. Finally, there is the dual-camera set up that was bumped back into the conversation thanks to the Uni rumors, which I speculated was more so part of Athena and Luna since the Uni rumors were likely non-starters.
In any case, despite me liking some of the improvements shown off here, it all remains unconfirmed. So while renders are fun to look at and speculate over until something official comes out, it's all up for debate. That said, sound off in the comments with your thoughts on the renders. I know people like seeing the BlackBerry logo on the front of devices, but that's a no-go from me putting it on the space bar.