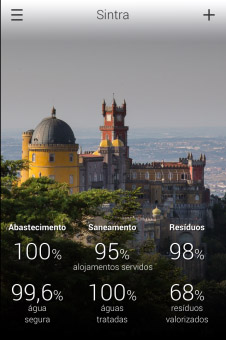 Tag:
ERSAR
Overview :
ERSAR - Portuguese water and waste services regulation authority
The Water and Waste Services Regulation Authority (ERSAR) is the Portuguese regulation authority responsible for regulating the water and waste services (drinking water supply, sewerage and municipal waste management services), including drinking water quality.
In this app you can access to key information about water and waste services in each of the 278 Portuguese mainland municipalities. You may find information about the quality of service, news, tips and advices on how to use the services, among other features of this application.
Supported Devices:
BlackBerry Passport
BlackBerry Q10
BlackBerry Q5
BlackBerry Z10
BlackBerry Z3
BlackBerry Z30
Porsche Design P9982
Porsche Design P9983