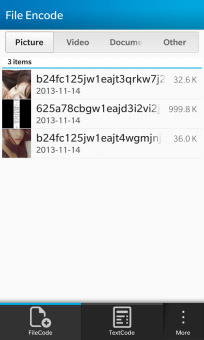 Tag: BB10 WindTalker
Overview :
WindTalker 4.5.0.1 for blackberry 10 apps - - A "Underground" software. It can hide and protect the privacy of your mobile phone. You and your friends can use it for private communications.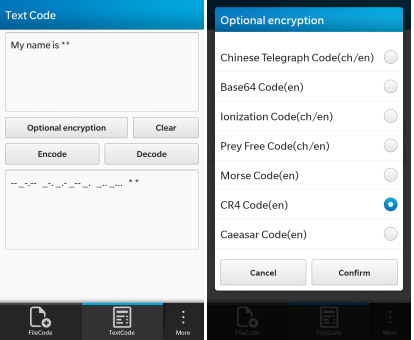 Model: BlackBerry Q10, BlackBerry Q5, BlackBerry Z10, BlackBerry Z30, Porsche Design P9982
By Windtalker, you can:
1.you use the software to open the phone's pictures, videos, documents, audio and other files, file encryption hidden in the software, no longer appears in the phone, no longer worry about what others view your phone files easily.
2.you can share the encrypted file to a friend by BBM, E-mail, SMS and other means. Only Windtalker can decrypt opened(PRO version).
3. you can put text into ciphertext, the same as the previous telegram sent to your friend, only the use of software to decrypt it. Do not worry, others do not understand.
4.you can also put some privacy information into cipher text and save.
Windtalker 3.0.0.1 version is a transitional version. update:
1.Fixed a problem with password protection.
2.To restore the lost files When you upgrade from 1.1.0.1 to 2.2.1.1 version. please click on the "restore" in "Settings" of the corresponding files, and then restart the phone, you can find the missing files.