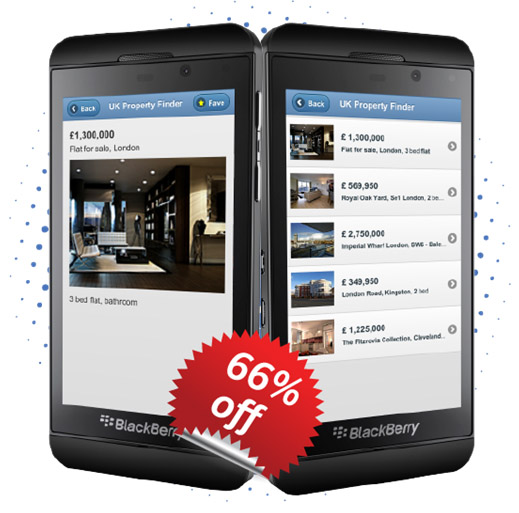 Tag:
UK Property
Overview :
This week's Weekend Special by S4BB Limited is perfect for anyone on the lookout for a house or apartment in the United Kingdom: The app UK Property Finder is on discount for just $0.99!
With UK Property Finder, BlackBerry® users can easily check for properties listed for sale in major cities in the UK. The app provides information on the price, the size and the address and offers a wide range of pictures for every house or apartment. You can add places of your liking to your favorites list to compare multiple properties before deciding on one. Find your new home, with UK Property Finder!
UK Property Finder is compatible with all BlackBerry® 10 Smartphones and can be downloaded at BlackBerry World™.
Model: Blackberry q10, q5, z10, z30, P9982