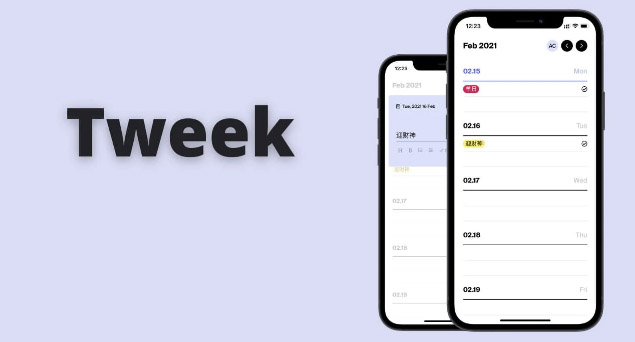 Tag: Tweek Calendar
Overview :

Tweek Calendar is a Minimal Weekly Planner & To-Do List App.

To enhance your productivity, Tweek is built around a week calendar view without any hourly scheduling. We'd say it's the best view to organize your life and work without stress.

Back in the day Tweek was a simple spreadsheet designed similar to paper planners. In such a form, Tweek has been helping us to keep well organized for years. It stood a test of time before becoming a full-fledged product.