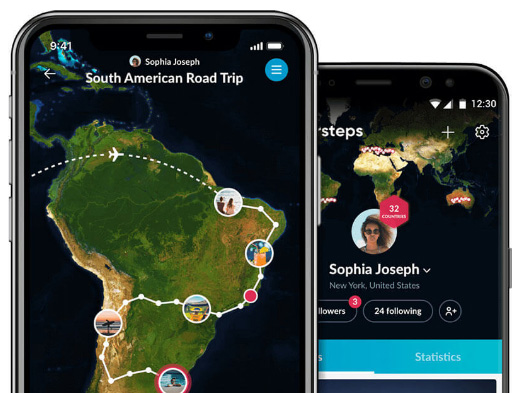 Tag: Android Apps Polarsteps
Overview :

Polarsteps is an application that records and shares the route and location of your trip. It can also integrate photos and diaries. It is shown on color maps, consuming 4% of the electricity per day and very suitable for long-term travelers.





KEY FEATURES

■ Easily track your travels

Automatically keep track of your route and places you've visited without taking your phone from your pocket.

■ Ride along with your friends

Follow your family and friends on their trips and feel like you're in the passenger seat.

■ Get an instant photo album

Generate a beautiful printed photo album that includes your travel stats and route.

■ Minimal battery consumption

Our Travel Tracker uses very little battery because we use smart technology to determine your location.

■ Full privacy control

Log your trips privately, share them with friends and family at home or inspire the rest of the world!

■ Tracking works offline

Track your entire route without being connected to the internet. The app automatically synchronizes when you're back online.