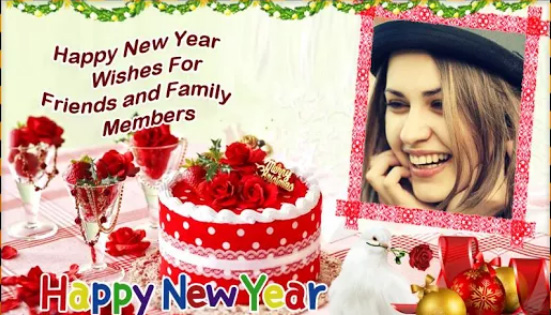 Tag:
Happy New Year
Overview :
New Year's Day is a national holiday celebrated on January1st.
This New Years' holiday is often marked by fireworks, parades,
and reflection upon the last year while looking ahead to the future's possibilities.
Many people celebrate New Year's in the company of loved ones, involving traditions
meant to bring luck and success in the upcoming year. Many Cultures celebrate this
happy day in their own unique way.
Especially adorable celebrations for every one.Typically the customs and traditions of
happy New Years involve celebrating with champagne and a variety of different foods.
New Years marks a date of newly found happiness and a clean slate. For many celebrating New Years,
it is their opportunity to learn from the prior year and make positive changes in their life.
Happy New Year Frames is a simple and very user friendly application, that lets you edit photos easily.
The most attractive and powerful happy new year Photo Frame application.
Get the beautiful, lovely and stunning photo frames at Happy new year Photo Frame.
Get the best application for Android devices in a very short time.
Frames along with suitable resolutions to create perfect full sized images.
Download for free on each device with fast service.
Do you have some colorful and special New Year frames to make appealing photo collage?
Let's get them with free frame application New Year Frames for free of cost.
attractive,lovely and absolutely free photo frames on your mobile phones give a chance to wish
your friends, relatives and others around you.Download the free New Year photo frames
Android app and greet people with your lovely photo creation.
FEATURES:
-Many Photo Frames available.
-Easy to use.
-Select a photo from gallery or capture it with your camera phone in real time.
-Rotate, scale, zoom in, zoom out or drag the photo to fit the frame as you like.
-Save your image to memory card.
-This application supports all screen resolutions of mobile and tablet devices.
-Save your new edited New year frame images and share it instantly on social networks.
-Share your images via WhatsApp, Telegram, Line, Facebook, Twitter, email and other social networks.
-this application does not require internet connection.
-It is completely free download.