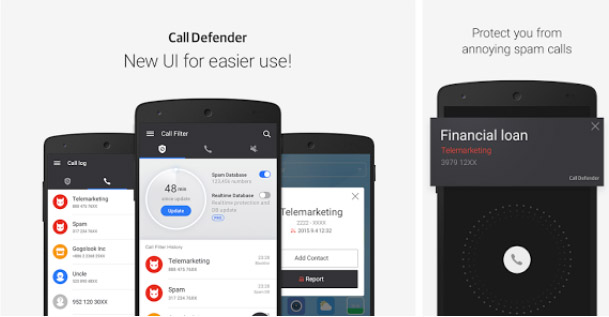 Tag:
Call Defender
Overview :
Call Defender for BB android applications

Call Defender ( aka Studio Kuma Call Filter ) is a FREE spam call blocking app that can protect you against annoying spam calls, helping millions of users. Just turn ON "Spam Number Block" when you need to avoid them and enjoy spam free life!
Call Defender provides the simplest way to block unwanted calls and protect your privacy with ease. Call defender also lets you know Caller Identification using our comprehensive global database with over 600 million numbers.
PLUS! With all new Point System, you use get Call Defender Pro for FREE.
► Block unwanted spam calls automatically
► Find out Caller ID from unknown phone numbers
► Use Pro version for FREE with Point System
► Advanced settings for advanced users
► Search spam number database
► Get Daily Call Report for any blocked / missed calls
► Do not be disturbed by any calls using Quiet Mode
Supported Blackberry Cellphone Models Devices:
KEYone, Priv, DTEK60, DTEK50, Motion