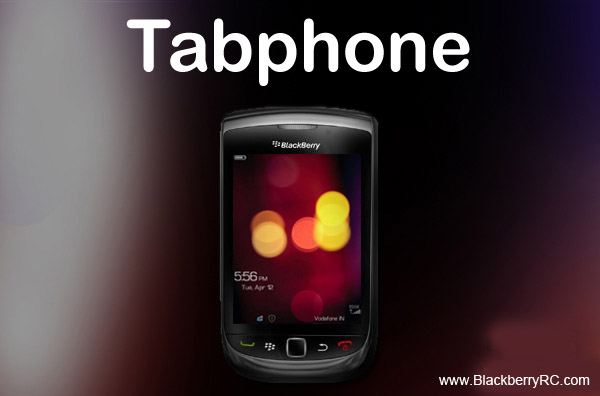 Tag: 9800 Theme Tabphone
Overview :

free Tabphone 9800 torch theme -- Fantastic theme is really cool. A must have.






Theme support BlackBerry

9800

running OS6.0



Tabphone is totally controlled over your gestures. Follow your tablet rules on your BlackBerry® phone. It revolutionizes your smartphone to a Tabphone. Get the most gesture controls as seen on the BlackBerry® PlayBook™. With settings panel & 7 custom app list on homescreen, you dont need to dig application menu every moment. Also features widget replacement for your favorite Twitter client. See images for short tutorial.

enjoy!!