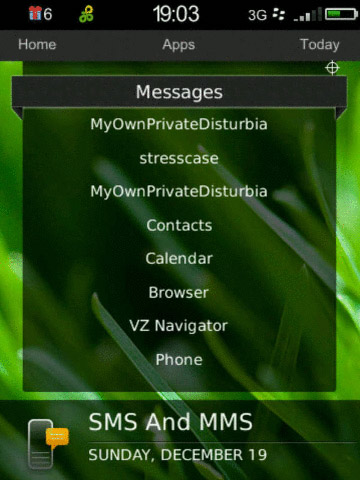 Tag: 9800 themes torch Meridian
Overview :

A clean and clear green theme - Meridian; Of course, if you don't like the green screen, you can also change the wallpaper.



This was specifically designed for the 9800 series running 6.0




file size: 532 kb

Model: Blackberry torch 9800

Customizable text icons on homescreen - (6 for keyboard devices) (9 for touchscreen devices)

Hidden fixed calendar - 4-6 entries depending on your device

Weather slot

No carrier

Transitions throughout

Wallpaper friendly




enjoy!!