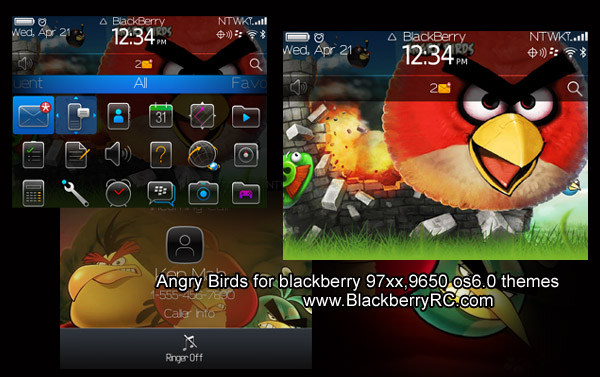 Tag:
bold
Angry Birds
9700 Theme
Overview :
free Angry Birds for blackberry 9780,9700,9650 os6.0 themes
Required Device Software
6.0.0

Supported devices:
Blackberry Bold 9700 9780 9650 9788
Description:
Angry Birds protect eggs of the protagonist is a bird, why angry? Green pig team never stopped trying to steal the eggs, bird's patience is very limited, it angry!

Made by BlackberryRC.COM
Please donate for this theme if you like it.