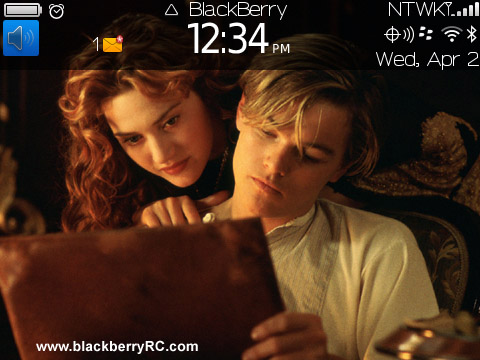 Tag:
9650 themes
9780 themes
Titanic
Overview :
Titanic is a 1997 American epic romantic disaster film directed, written, co-produced, and co-edited by James Cameron. A fictionalized account of the sinking of the RMS Titanic, it stars Leonardo DiCaprio and Kate Winslet as members of different social classes who fall in love aboard the ship during its ill-fated maiden voyage.
Cameron's inspiration for the film was predicated on his fascination with shipwrecks; he wanted to convey the emotional message of the tragedy, and felt that a love story interspersed with the human loss would be essential to achieving this. Production on the film began in 1995, when Cameron shot footage of the actual Titanic wreck. The modern scenes were shot on board the Akademik Mstislav Keldysh, which Cameron had used as a base when filming the wreck. A reconstruction of the Titanic was built at Playas de Rosarito, Baja California, and scale models and computer-generated imagery were also used to recreate the sinking. The film was partially funded by Paramount Pictures and 20th Century Fox, and, at the time, was the most expensive film ever made, with an estimated budget of $200 million.
Upon its release on December 19, 1997, the film achieved critical and commercial success. It equaled records with fourteen Academy Award nominations and eleven wins, receiving the prizes for Best Picture and Best Director. With a worldwide gross of over $1.8 billion, it was the first film to reach the billion dollar mark, remaining the highest-grossing film of all time for twelve years, until Cameron's next directorial effort, Avatar, surpassed its gross in 2010. The film was re-released theatrically in 3-D on April 4, 2012 to commemorate the centenary of the tragedy.
Hope you will like this BlackBerry theme. It is suitable for OS 6.0.0 for Bold 9650,97xx series.
Supported devices:
Blackberry 9650, 9700, 9780, 9788


Made by BlackberryRC.COM
Please donate for this theme if you like it.