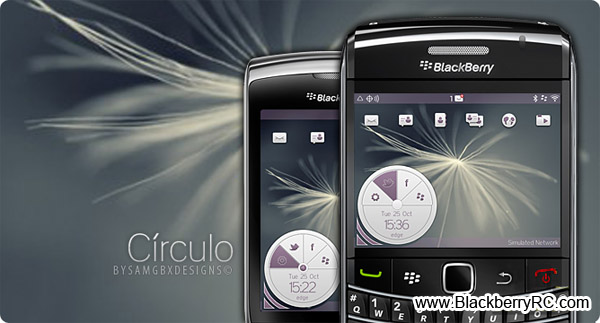 Tag: 8520 Themes Circulo
Overview :

Beautiful Circulo for 85xx, 89xx, 91xx, 93xx, 95xx, 9650, 9700 os5 themes -- Introducing Circulo a soothing beautiful design with a circular widget I engineered to give users instant access to their top social apps like Twitter Facebook BBM Settings Clock & date. Elegance meets convenience.







Theme support BlackBerry 8500 8520 8530 8900 8910 8980 9100 9105 9300 9330 9650 9700 running OS5.



All hand made icons are designed to be accurate and easy to understand. A wallpaper friendly homescreen plus cozy colors throughout. Menus fonts buttons and highlights maintain a cohesive foundation. My ideal theme for everyday use. Your friends will love your BlackBerry when you pull Circulo out of your pocket. A real smart phone.



enjoy!!