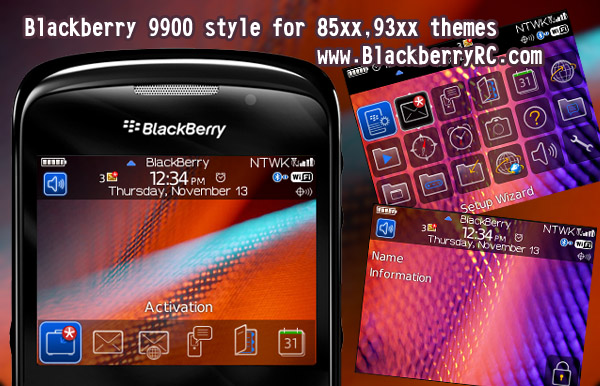 Tag:
9900
curve
9300 themes
8500 theme
Overview :
free Blackberry 9900 style for 85xx,93xx themes os5.0 download
Modeled on the 9900-style production of 85XX, 93XX theme
Hope you will like this BlackBerry theme. It is suitable for OS 5.0.0 for Curve 85xx, 93xx series.

Model:
Blackberry 8350i (320*240) Related Devices Model: 8500, 8520, 8530, Curve 9300 3G, Curve 9330 3G
Made by BlackberryRC.COM
Please donate for this theme if you like it.