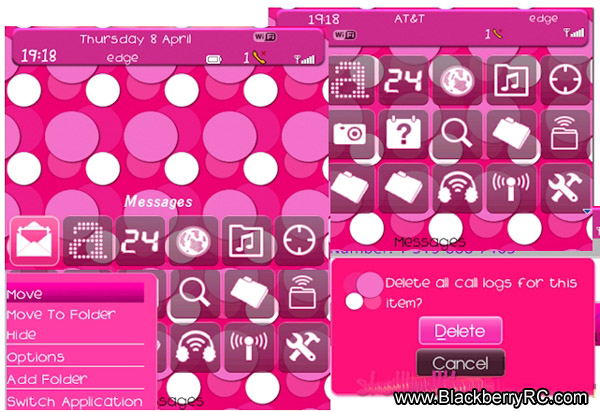 Tag:
pink
curve
8520 theme
Pickle
Overview :
I wonder if the girls who using the blackberry phone hopes to find a rather female theme , so, you can install this theme.
It is a pink theme which is custome for the girls , with the background of fashion figure, lovely font, new and white character ICONS. Theme support 85xx, 89xx, 9000, 93xx, 9700 models. Girls , try to install it.
support
os 5.0
model: bold 9000, 9700
curve
8500, 8520, 8530, Curve 9300 3G, Curve 9330 3G
curve
8900(Javelin), 8910(Atlas), 8980

enjoy!