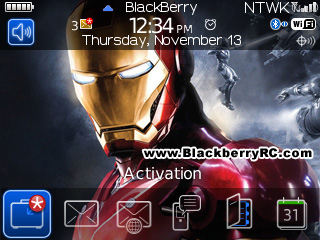 Tag:
Iron Man
curve
8520 Themes
Overview :
Iron Man 3 is a 2013 American superhero film featuring the Marvel Comics character Iron Man, produced by Kevin Feige of Marvel Studios and distributed by Walt Disney Studios Motion Pictures.1 It is the sequel to Iron Man and Iron Man 2, and the seventh installment in the Marvel Cinematic Universe, being the first major release in the franchise since the crossover film The Avengers, and the third installment in the Iron Man film series. Shane Black directed a screenplay he co-wrote with Drew Pearce, which uses concepts from the "Extremis" story arc by Warren Ellis. Robert Downey, Jr. reprises his role as the title character, with Gwyneth Paltrow and Don Cheadle reprising their roles as Pepper Potts and James Rhodes, respectively. Jon Favreau, who directed the first two films, serves as an executive producer and reprises his role as Happy Hogan. Guy Pearce, Rebecca Hall, Stephanie Szostak, James Badge Dale, and Ben Kingsley round out the film's principal cast.

The Iron Man 3 Blackberry themes style is carefully design by BlackberryRC.com, Hope you will like it. It is suitable for OS 5.0.0 for Curve 85xx,93xx series. file size: 520 kb, Hope you will like this BlackBerry theme.enjoy!!!
Blackberry z10, q10 wallpaper download: http://www.blackberryrc.com/Blackberry-10-Wallpapers/Movie/2013/0507/Iron-Man-3.html



Made by BlackberryRC.COM
Please donate for this theme if you like it.