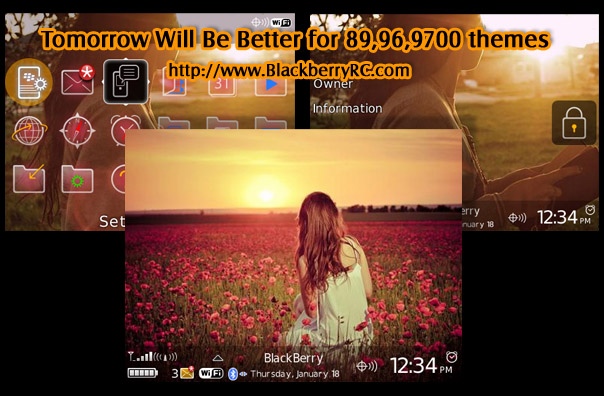 Tag:
bold
Better
curve
9700 themes
tour
Tomorrow
Overview :
Peace advocates, is also looking forward to a better tomorrow? Let us pray ...
Pray for a better tomorrow with this theme installed it ..
Hope you will like this BlackBerry theme. It is suitable for OS 5.0.0 for 89xx,96xx,9700 series.

Tomorrow Will Be Better for 89,96,9700 themes
Model: Blackberry 89XX Curve Series (480*360): 8900(Javelin), 8910(Atlas), 8980
Model: Blackberry 96XX Tour (Niagara) Series (480*360):9600, 9630, 9650(Tour2), 9700(Bold2)

Made by BlackberryRC.COM
Please donate for this theme if you like it.