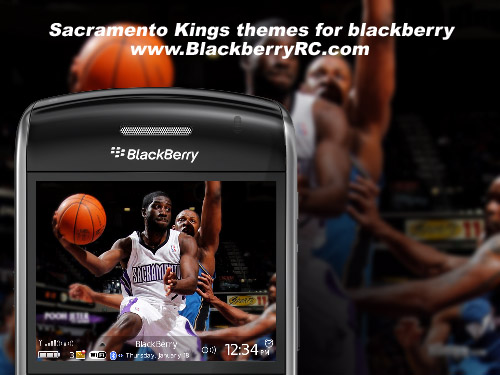 Tag:
bold
curve
tour
Sacramento K
Overview :
Sacramento Kings themes for blackberry 89,96,9700
The Sacramento Kings, 1948, and join the NBA in 1950-51 season with the identity of the royals of rochester won an NBA championship. Nearly half a century after, Sacramento never could have breakthrough. Entering the 21st century, until the team coach rick adelman, the Princeton tactical system with Chris webber, peja stojakovic stojakovic, mike bibby, Pollard, put divac etc, with players as the core, collocation, the hivite, bobby Jackson, terk case lu degree of the famous "bench mainly in the NBA," become gangsters the most exciting team game, is the most brilliant team in recent years time. The 2008 mike bibby transfer hawks, marked the Kings' golden generation ended in end in 2009 to terry grams Evans as the core reconstruction team.

Compatible Devices:
Model: Blackberry 89XX Curve Series (480*360): 8900(Javelin), 8910(Atlas), 8980 Model: Blackberry 96XX Tour (Niagara) Series (480*360):9600, 9630, 9650(Tour2), 9700(Bold2)

Made by BlackberryRC.COM
Please donate for this theme if you like it.