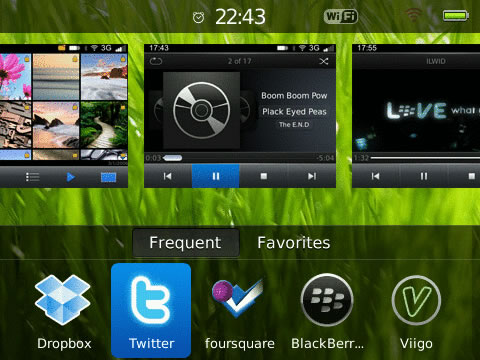 Tag:
MiNi
PlayBook the
Overview :
MiNi PlayBook themes
Model:
Blackberry 89XX Curve Series (480*360): 8900(Javelin), 8910(Atlas), 8930, 8950, 8980/Blackberry 96XX Tour (Niagara) Series (480*360):9600, 9630, 9650(Tour2), 9700(Bold2), 9780, Dakota
Description:
I am sure that you have concerned about the report about the BlackBerry Tablet PC playbook. Have you ever thought about moving the interface of playbook onto your BlackBerry phone? This author has designed a BlackBerry theme about the mini-playbook. Let's have a try.
Support models: 89xx/96xx/97xx
Resolution: 480x360
only for OS 5.0