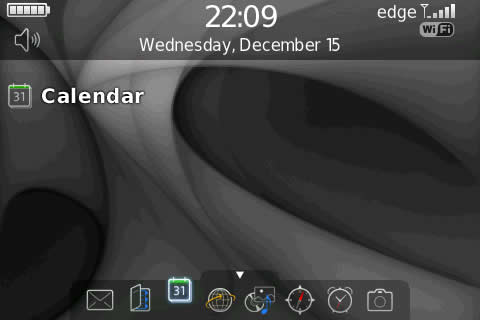 Tag:
bold
9000 themes
Dimension
Overview :
Model: Blackberry 90XX Bold (Onyx) Series (480*320) Devices Models: 9000, 9020(Onyx)

Eight icon user-customizable sliding dock (1/2 size icons), no wrap.
Today area with 4 Messages and 2 Calendar entries.
Dock icons pop-up slightly when given focus.
No icons are changed at all.
Only the home screen has been modified.
Readable with almost any home screen image.
No squished font bug.
Network banner removed from home screen, still intact on application screen.