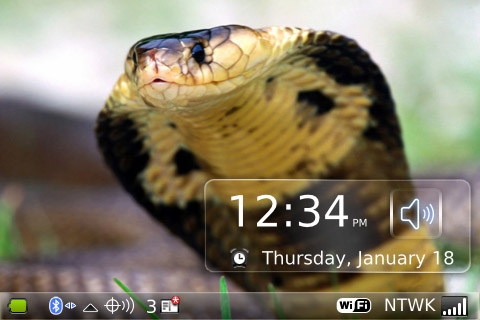 Tag:
bold
Snake
9000 themes
Overview :
free Snake for 9000 os5.0 themes download
Model: Blackberry 90XX Bold (Onyx) Series (480*320) Devices Models: 9000, 9020(Onyx)

Snakes are cold-blooded reptiles, no foot in general. Slender entire body and limbs degradation, no foot, no activities, eyelids, no ears, no legs, no the front legs using the whole body area included with scales. Some toxic, but most non-toxic. one more snake within of the zodiac.