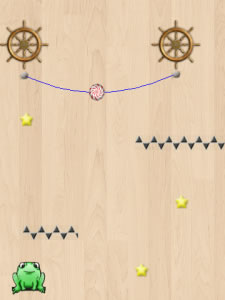 Tag:
9900 games
Cut
Cable
Overview :
Cut the Cable v1.0.1
Model:
Blackberry 8350i (320*240) Related Devices Model: 8500, 8520, 8530, 9300(Kepler), 9330/Blackberry 83XX Series (320*240) Curve Devices Models: 8300, 8310, 8320, 8330 / Blackberry 87XX Series (320*240) Devices Models: 8700c, 8700r, 8700f, 8700g, 8703e, 8707, 8707g, 8707v .etc /Blackberry 88XX Series (320*240) Devices Models: 8800, 8820, 8830 .etc /Blackberry 89XX Curve Series (480*360): 8900(Javelin), 8910(Atlas), 8930, 8950, 8980/Blackberry 90XX Bold (Onyx) Series (480*320) Devices Models: 9000, 9020(Onyx)/Blackberry 96XX Tour (Niagara) Series (480*360):9600, 9630, 9650(Tour2), 9700(Bold2), 9780, Dakota, Apollo /Blackberry 95XX Storm Series (360*480):9500, 9510, 9520, 9530, 9550(Storm2), 9570(Storm3), 9800(Torch), Torch2/Blackberry Pearl 3G Series (360*400) Devices Models: 9100, 9105, 9670(Style)/Blackberry 99XX (OS 7.0) Series (640*480) Devices Models: 9900, 9930
Description:
Cut the Cable is BlackBerry's equivalent of fantastic Cut the Rope* physics game.
A piece of candy is placed somewhere on the screen and attached by cables to anchor points. Somewhere else on the screen is a green monster who you have to deliver the candy to. By slicing the cables in the right order and at the right time, you can deliver the candy to the monster. Whilst delivering the candy to the monster, you need to collect as many stars as you can!
As you progress through the levels, new interactable components are added (special anchors, cable extenders, bubbles, etc).
The levels get harder as you progress through the game!
You won't be able to put this game down - it's fun, challenging and thoroughly addictive! With several chapters packed full of levels, you'll never get bored!
* no affiliation
code:000000