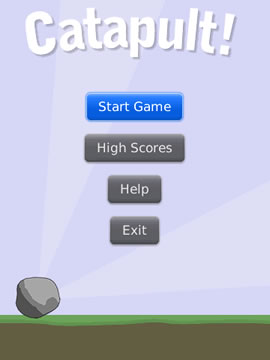 Tag:
9500 games
Catapult
Overview :
Model:
Blackberry 95XX Storm Series (360*480):9500, 9510, 9520, 9530, 9550(Storm2), 9570(Storm3), 9800(Torch), Torch2
Description:
See how far you can launch a rock with this highly addictive time-waster!
Try to hit the targets for more points, hit the springboards for more speed, and avoid the energy-absorbing sand pits.
You can even submit your score online to see how you compare to other users around the world!
Read before you buy:
This game requires OS v5 or higher. Check your OS version before downloading. To check, go to Options and click on "About". Your OS version is the string of numbers on the 3rd or 4th line, starting with a "v"