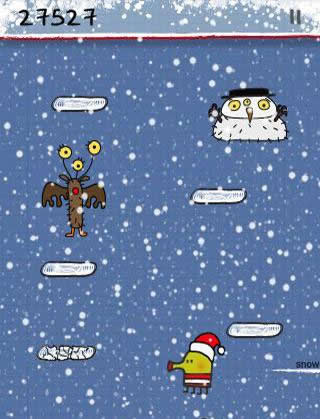 Tag:
Doodle Jump
8350i games
Overview :
Doodle Jump for blackberry 8350i games
Model:
Blackberry 8350i (320*240) Related Devices Model: 8500, 8520, 8530/Blackberry 83XX Series (320*240) Curve Devices Models: 8300, 8310, 8320, 8330 / Blackberry 87XX Series (320*240) Devices Models: 8700c, 8700r, 8700f, 8700g, 8703e, 8707, 8707g, 8707v .etc /Blackberry 88XX Series (320*240) Devices Models: 8800, 8820, 8830 .etc
Description:
Jump, jump, jump to the top, top, top with Doodle Jump, the runaway iPhone platform hit now available for your mobile phone!
Guide the Doodler on a springy journey up the never-ending sheet of graph paper to see how far you can climb. Leap from platform to platform, finding your way higher and higher using brilliant contraptions like springs, propeller hats and jet packs. Avoid broken platforms, menacing black holes, UFO's and baddies. Blast them with your nose balls!
Doodle Jump is one of the simplest and most addictive games that you will ever play. But don't just take our word for it, ask any of the hundreds of thousands of fans that have already been hooked by the four-legged critter. Download Doodle Jump and start climbing the platforms, as well as the Leaderboards today!