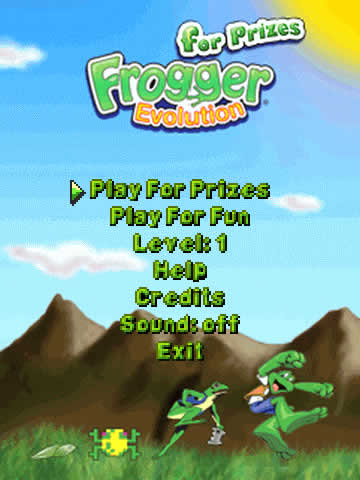 Tag:
Evolution
Frogger
Prizes
Overview :
Frogger Evolution: For Prizes blackberry storm games
Model:
Blackberry 95XX Storm Series (360*480):9500, 9510, 9520, 9530, 9550(Storm2)
Description:
This game is to help the frog cross the road and the river. Why does the frog need your help? Because there are many different kinds of cars on the road and there are all kinds of dangerous animals in the river. And there are many deadly spike traps.For example, if the frog is hit by a car or bite by an animal, it will dead and lead to Game Over. So, you must press the screen to move Frogger up, down, left or right, or press the corresponding buttons to make Frogger jump farther or stick out his tongue. Come on! Help the frog cross the area and win the game!