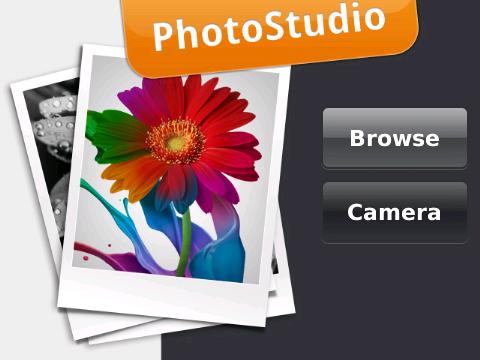 Tag:
Photo Studio
blackberry a
Overview :
free Photo Studio v0.9.6.33 blackberry apps
Required Device Software
5.0.0 or higher
Model: Pearl 9100 3G, Pearl 9105 3G, Curve 8520, Curve 8530, Curve 8900, Curve 8910, Curve 8980, Bold 9000, Curve 9300 3G, Curve 9330 3G, Tour 9630, Bold 9650, Style 9670, Bold 9700, Bold 9780, Bold 9788, Curve 9350, Curve 9360, Curve 9370, Storm 9500/9530, Storm2 9550/9520, Torch 9850/9860, Torch 9800, Torch 2 9810, Bold 9900/9930

Description
PhotoStudio for BlackBerry® is utilized by both amateur and professional photographers who seek simple, but powerful image processing on-the-go. Users can turn their BlackBerry® into a fantastic photo editing studio that allows them to mix operations, clips and effects.
Main features:
- Base photo operations: brightness, contrast, RGB color adjustment, hue, saturation etc.
- Transform operations: resize, rotate, crop.
- A set of clips. Apply set of beautiful digital frames to your photos.
- A bunch of effects. Grayscale, Ocean, Sepia, Mystique, Pink, Disco 80s, Old style, Old newspaper, Rainbow, Office style, Behind the glass and so on...
- Combine operations: Apply single or multiple effects to one image.
- Several output formats: Save the result in two formats: you can save a result as screen dimensions photo or you can apply all stored operations to an original photo.